If you'd like to travel the country (or world) and immerse yourself in the local culture but don't know if you can, read this list of questions and get yourself ready to go!
A Different Vacation Every Month! We're You Born to Travel?
Are you living with a serious case of wanderlust? If you'd like to travel the country (or world) and immerse yourself in the local culture, but your bank account calls you into the office every day, there is a solution. Whoever said you can't have your cake and eat it, too, was wrong.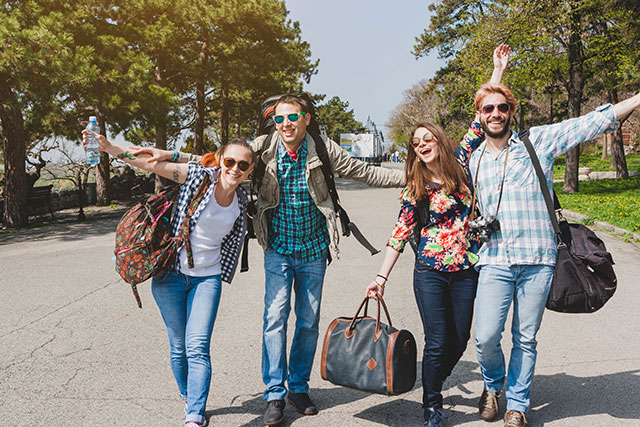 To know if you fit the bill for the traveling lifestyle, answer these three questions.
Are you tied down to a lease or mortgage?


Talk to your landlord about breaking your lease or allowing you to sublease your apartment. If you're the owner of a mortgage, you've got options, too. Consider renting out your home through MonthlyRentalsByOwner.com to cover the cost of your mortgage and utilities or consider a long-term renter if you plan to travel for more than a year.

How will you pay for your travels?


Yes, work will still be involved. But, the tradeoff is worth it! So many jobs can now be performed remotely, that you may find the perfect career to kick start your travel plan. Start with discussing remote work options with your current employer. More and more companies are allowing their employees to work remotely. It's a win/win for both parties, as it cuts overhead for companies and provides flexibility for employees.

Do you want to immerse yourself in a city's history and culture?




People have different reasons the travel bug bites, but the idea of diving deep and learning about an area's people, places and history is one that appeals to many. Rather than visiting a place for a few days or a week, dig in and stay for a few weeks or a month. Finding short-term rentals is easy with MonthlyRentalsByOwner.com. Monthly vacation rentals are available in cities throughout the country, Mexico and the Caribbean. Fully equipped houses and condos mean it's your home away from home.
Do you need more information on booking a month-to-month rental? Read "Four Things to Look for in a Month-to-Month Rental" and start planning your life of wanderlust.