When you really want to get to know a destination like the beachfront city of Orange Beach, Alabama, there's no better way than with an extended vacation.
Experience Orange Beach, Alabama like a Local in a Monthly Vacation Rental
When you really want to get to know a destination like the beachfront city of Orange Beach, Alabama, there's no better way than with an extended vacation. Weekend visits or even a week-long vacation rarely afford you the opportunity to immerse yourself in a destination. However, an Orange Beach monthly vacation rental will allow you to experience so much of what the area has to offer. And, if you want to live like a local, a monthly rental is the way to do it.
Reserve an Orange Beach condo or beach house directly from the owner for an inside look in to the destination. Owners can provide information on unique experiences, including where to get the best beach burger or even a beachside dive that's a must-do during your Orange Beach vacation.
Orange Beach Attractions
If you're wondering if there's really enough to keep you busy during a month-long Orange Beach vacation, here's a sampling that locals say are must-experience attractions and restaurants.
While not actually in Orange Beach, this bayside dive is located in Josephine, Alabama and has been serving up burgers and bushwhackers to locals and wanna-be locals for decades. It's also a great place to bring your pup on a dog-friendly vacation and, your boat is welcome, too! It's just a short boat ride from Bear Point Marina in Orange Beach.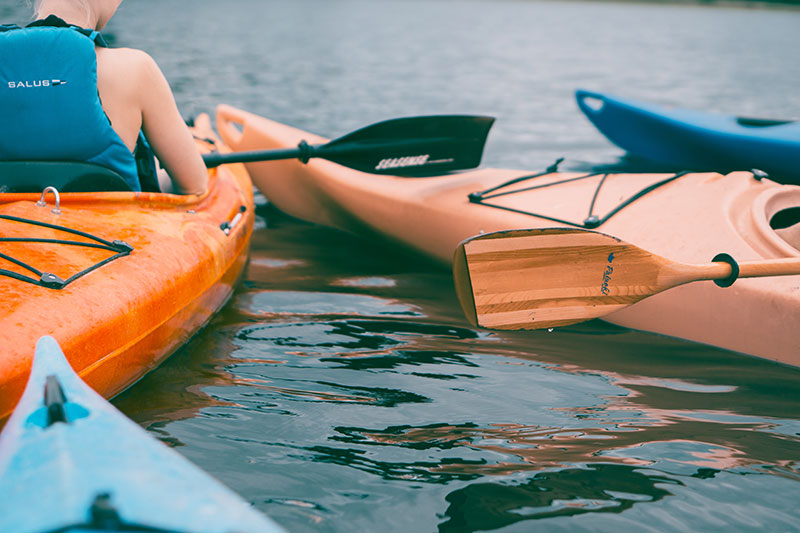 Coastal Kayak Excursions
When you want to learn about the back bay ecosystem and get up close and personal with nature (including dolphins), give Captain Glenn at Coastal Kayak Excursions a call. Captain Glenn doesn't offer your typical kayak excursion. He tells you the history of the waterways, and you'll likely paddle away with a pod of dolphins nearby. If you don't want a guided tour, he offers a paddle and play tour. Coastal Kayak Excursions will transport you to Robinson, Bird or Walker Island where you can spend the day paddling around islands only accessible by boat. It's definitely a way to experience Orange Beach like a local.
Bahama Bob's Beachside Cafe
Located just a short drive from Orange Beach in Gulf Shores, Alabama, stop in at Bahama Bob's. Another beachside dive, locals swear by the Bahama Bob's Burger, a 10-ouce burger topped with grilled pineapple, bacon and double Swiss cheese. Dine on the deck for views of Alabama's white-sand beaches.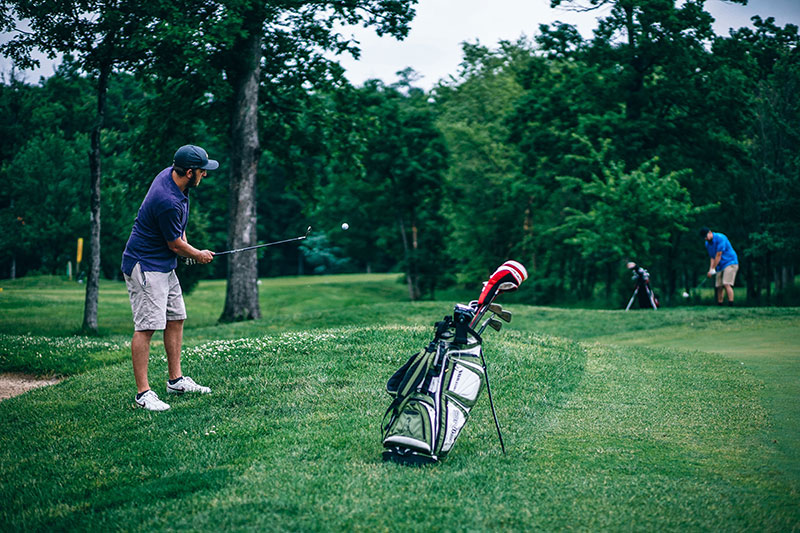 Golf
There's plenty of time for Gulf Shores golf when you book a monthly vacation rental. The area is known for its championship golf courses, some with waterfront views. Tee off at Kiva Dunes or The Peninsula or head just a little further north and golf at Craft Farms.
Big Beach Brewing Company
For craft beer at its finest, Big Beach Brewing Company will likely be one of your favorite watering holes on the Alabama Gulf Coast. Whether you pull up a chair at the bar or opt for one of the comfy couches, sit a while and chat with the locals.
Orange Beach Monthly Vacation Rentals
Book early for the best selection of owner-managed Orange Beach monthly rentals. For a list of thing to consider when booking your condo or beach house, read Four Things to Consider During Your Search for a Monthly Rental.